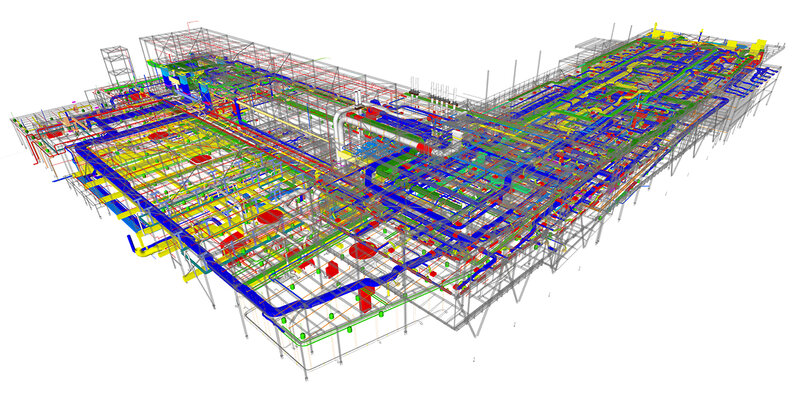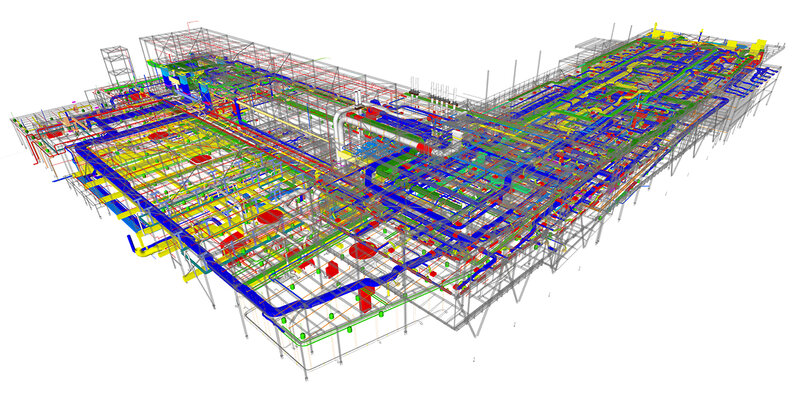 Innovation
Pre-construction and 3d coordination
Pre-construction coordination has become a key element in today's construction.

3D Coordination allows all parties to visualise and plan the use of this space effectively.
#}
MAGIL'S LEADERSHIP
The adoption of BIM and VDC technologies has long been proven beneficial in pre-construction and coordination phases.

Magil has made all the required efforts necessary to achieve leadership in BIM-VDC techniques and be on the frontline for the adoption of these innovative approaches.
#}
WE BELIEVE IN TEAM WORK
Magil strongly believes that teamwork is necessary for the success of a construction project. 
We leverage several innovative tools and platforms for every stakeholder to fully collaborate, communicate and coordinate through the use of a federated 3D model.
#}
APPLICATIONS
Technology allows us to clearly illustrate and share our vision of the construction and phasing, while supporting pre-construction services and 3D coordination on the project in many ways, such as  3D project revision, cloud sharing, analysis and value engineering for optimization of project constructability. 
3D clash detection and coordination to identify and correct potential gaps and clashes precisely and proactively.
3D planning and analysis of site safety and logistic.
LIDAR technologies for Scan to BIM operations.
Virtual Reality tools to improve coordination and comprehension.