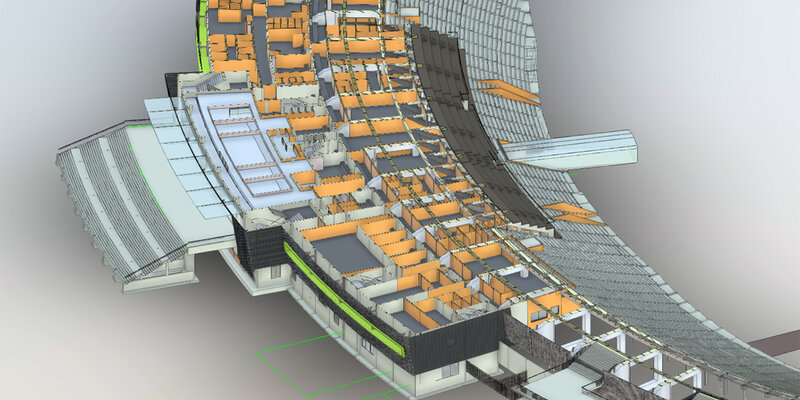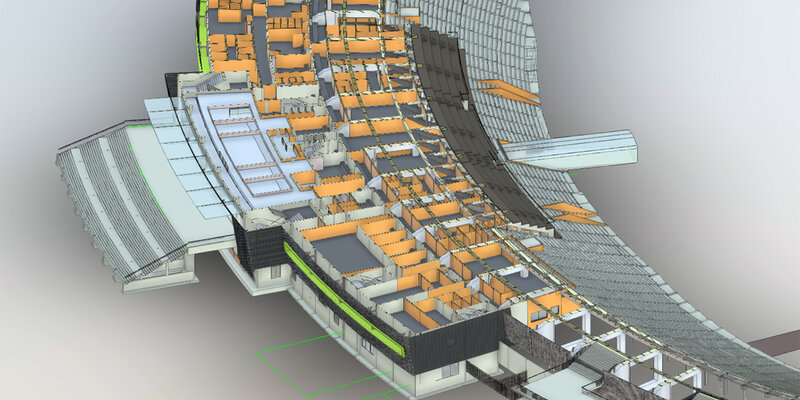 Innovation
7D BIM, Asset Information Model (AIM)
Studies indicate that the majority of total building lifecycle costs are related to facility maintenance and operations.
Real estate and facility managers are thus increasingly showing interest in using BIM in facility management.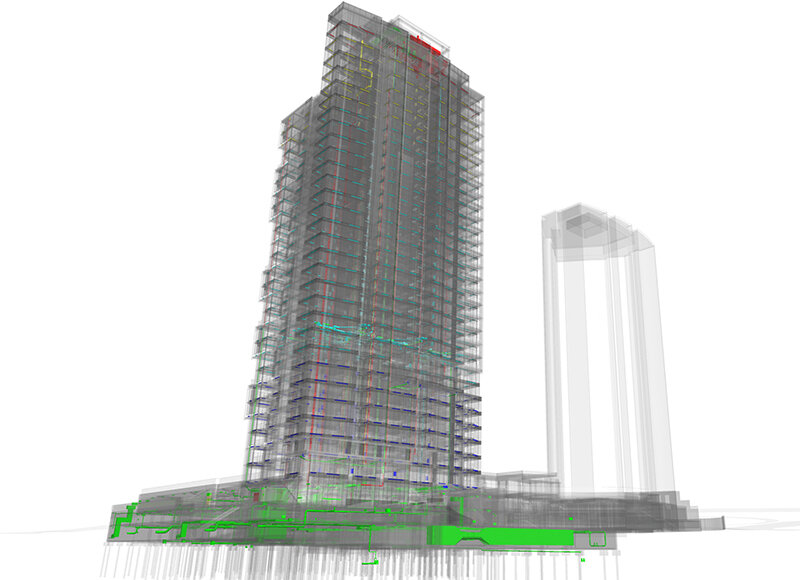 THE TRUE ROI OF BIM-VDC
Magil Construction is fully aware of the positive impact that BIM-VDC can have on asset and facility management.
Magil is able to lead a BIM project all the way to the creation of a database of asset management information, and a simplified 3D model to be used for operations throughout the building life cycle.
#}
DELIVERING THE ASSET INFORMATION MODEL
BIM and VDC allow us to obtain an exact representation of the facility before, during and after the project. Magil offers the possibility to deliver an Asset Information Model at the end of the construction project.

An Asset Information Model (AIM) is a simplified 3D model containing all pertinent information for asset management (7D).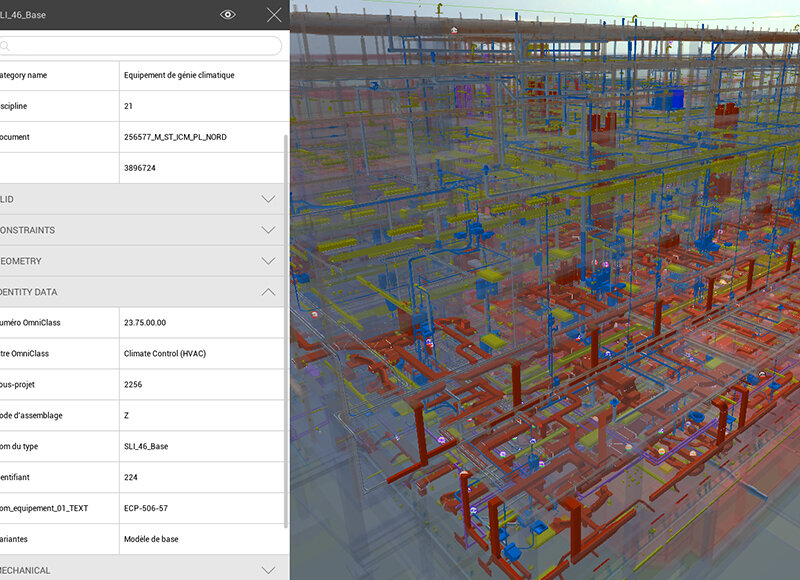 NEW TECHNOLOGIES FOR THE ASSET MANAGER
Magil collaborates with the asset manager to establish the proper Level of Detail (LOD) and Level of Information (LOI) required to optimize the management of the client asset.

Asset management may also greatly benefit the IoT (Internet of Things) technology integration in the project, which can then connect with and be controlled through the AIM to obtain insights and collect building data.