Location
Montreal, Quebec
Completion Date
In-Progress - Apr 2024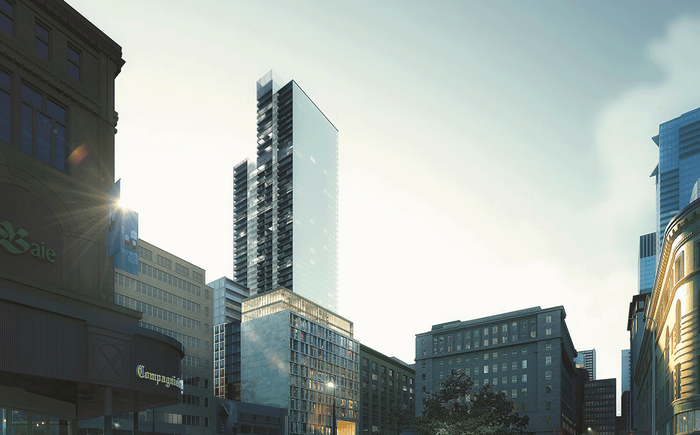 1, Square Phillips
1, Square Phillips is currently the most prominent residential and commercial project in Montreal. Marked by its architectural signature, this project will consist of three phases.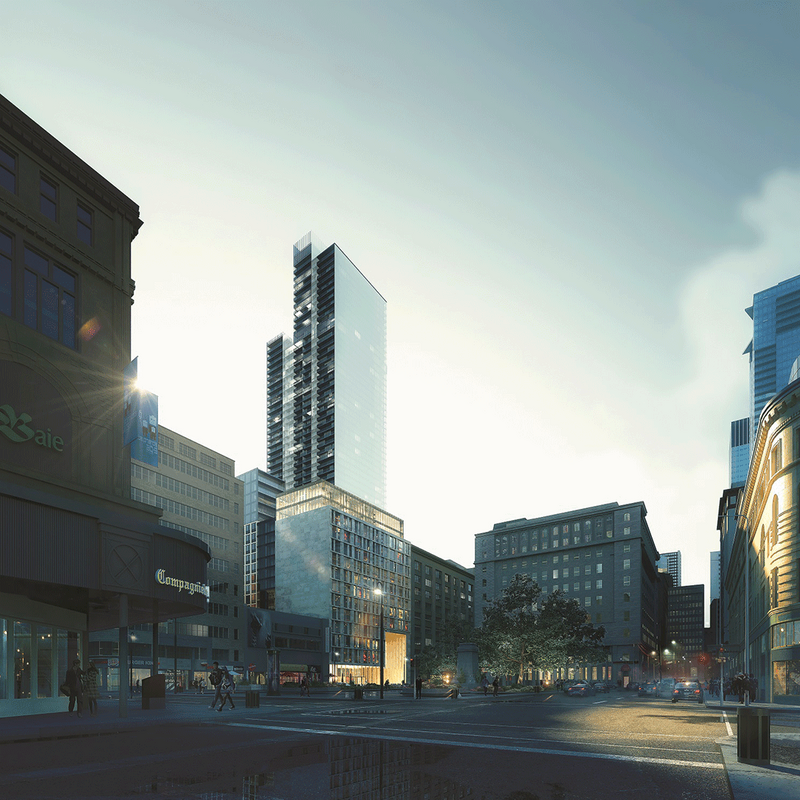 1 Square Phillips
The first of these phases is a tower with a unique silhouette that will rise to 61 floors.
Situated in the heart of the historic Phillips Square, an area with fewer high-rise buildings surrounding it, it is the tallest tower in the city and offers breathtaking views of the city and its surroundings.
With more than 800 residential units, this vast complex will contribute greatly to the revitalization of the downtown area.
Now you can watch construction of the new condominium, 1 Square Phillips; see the tallest tower in Montreal as it is being built - one storey at a time!