SFU (Simon Fraser University) Seven Sisters Lecture Theatres
Location
Burnaby, British Columbia
Client
Simon Fraser University
Completion Date
Completed - Jan 2016
SFU (Simon Fraser University) Seven Sisters Lecture Theatres
The Seven Sisters Lecture Theatres are part of the Simon Fraser University (SFU) Campus in Burnaby, BC. These seven highly similar theatres, coined Seven Sisters, were fully renovated by Magil Construction.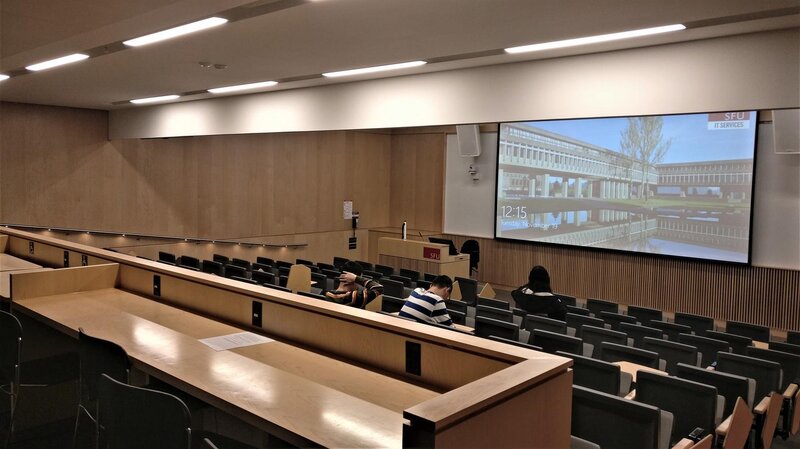 Interior Redesign, with Mechanical and Structural Work
The entire renovation covered approximately 70,000 square feet and was completed over two phases. The existing theatres were demolished back to their structures, and all new finishes were installed. The first phase also required structural modifications to the exterior wall for new mechanical penetrations and waterproofing.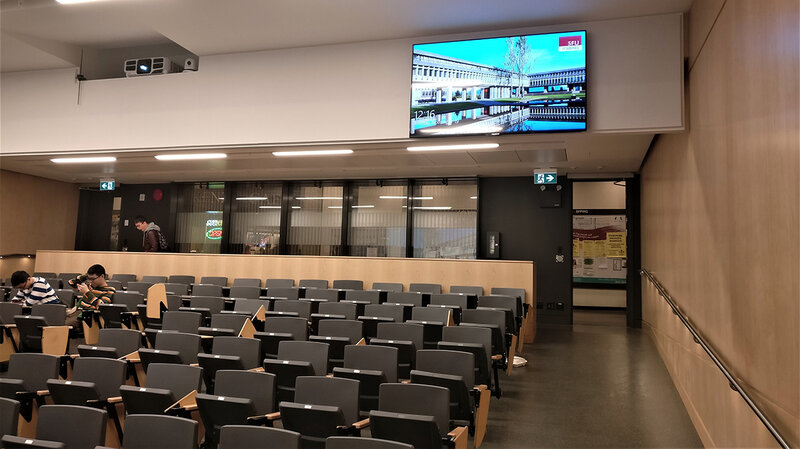 Working Within an Active Facility
This project offers many unique challenges, mainly due to the work being conducted within an active university. Great care was taken, and strict procedures were put in place to ensure the safety and security of all occupants. Stringent security measures along with clear communication and signage ensured that no unnecessary access was possible by students, faculty, or the public. Since classes were in session during the day, all work was clearly coordinated with the University to minimize disruptions due to noise, dust, and worker access.

Gallery