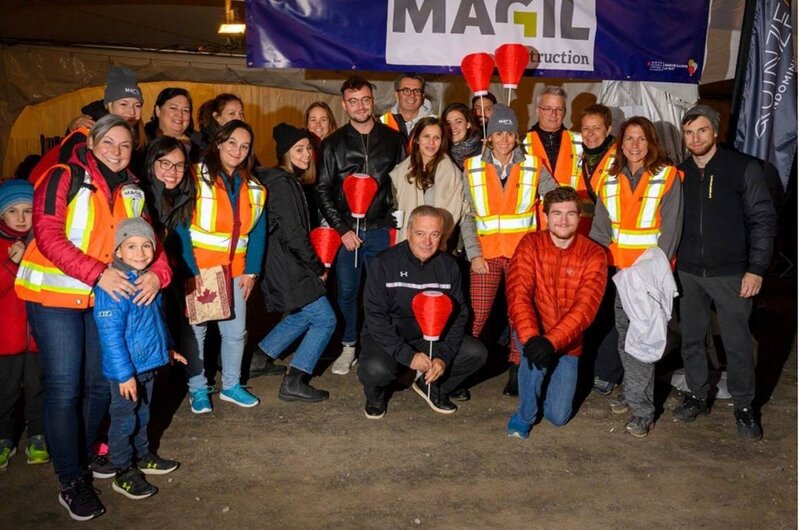 Record year for Magil and LLSC
Oct 19, 2019
Record year for Magil and LLSC
Magil Construction has been involved with the Leukemia and Lymphoma Society and its annual Light the Night Walk for 10 years. The 2019 edition was marked by the co-chairing of the Montréal walk by our president, John Marcovecchio, along with Nadine Renaud-Tinker, President of RBC Quebec. The Light the Night Walk is the LLSC's Signature Event held in locations throughout Canada and took place October 19th in Montréal at Parc Jean Drapeau.

Magil members also took part in a walk held the same day at Victoria Park in London, Ontario. Our company performed fundraising across its Canadian offices through its "Super Team" composed of employees, partners, as well as their families.

The essence of the walk is illuminated lanterns—white for patients, red for supporters, and gold for those walking in memory of a lost loved one. Funds raised through the Walk help fund the LLSC's mission, which is to cure leukemia, lymphoma, myeloma and Hodgkin's disease, as well as improve the quality of life of patients and their families. We were so proud to surpass our record this year, raising $73,940 for this great cause, doubling the funds we usually raise annually!

Thanks to everyone who walked and contributed with us!